Campus: Dearne Valley College
Code: DHECP001#
Type: Higher Education
CPCAB Level 4 Diploma in Therapeutic Counselling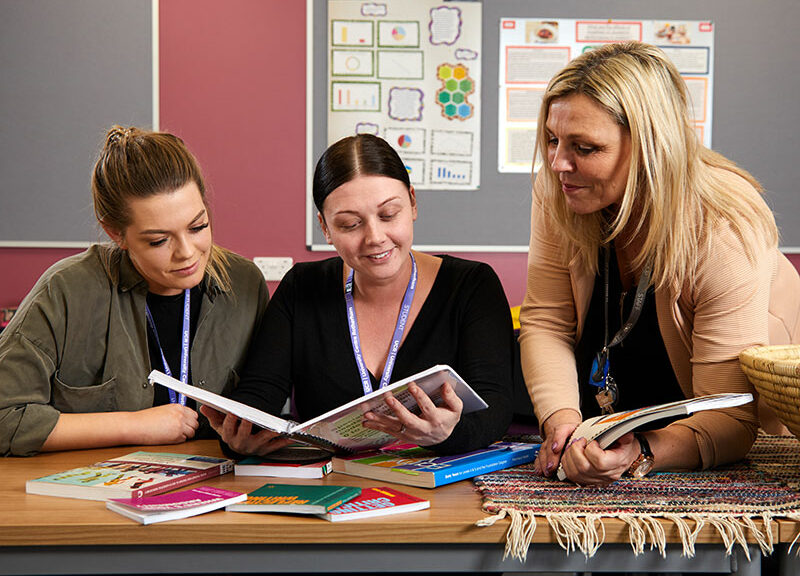 The CPCAB Level 4 Diploma in Therapeutic Counselling is a progression programme that leads on from the CPCAB Level 3 Certificate in Counselling Studies. This programme is designed to provide you with the essential knowledge, skills and behaviours to work as a Therapeutic Counsellor in an agency context.
This programme focuses on practical development, applying your knowledge, skills and behaviours learned in seminars and through work based learning, and has been developed to take account of the latest research findings on what makes counselling effective. This is underpinned by the CPCAB Model of Practitioner Development.
This programme is delivered by subject specialists who are qualified counsellors and actively involved in the field.
The qualification currently offers routes on to the following professional body registers accredited by the Professional Standards Authority (PSA):
BACP – British Association of Counselling and Psychotherapy
NCS – National Counselling Society
COSCA – Counselling and Psychotherapy in Scotland
ACC – Association of Christian Counsellors
Working Ethically, Safely and Professionally as a Counsellor.
Working Within a Counselling Relationship.
Working with Client Diversity in Counselling Work.
Working Within a User-Centred Approach to Counselling.
Working with Self-Awareness in the Counselling Process.
Working Within a Coherent Framework of Counselling Theory and Skills.
Working Self-Reflectively as a Counsellor.
CPCAB Level 3 Certificate in Counselling Studies
CPCAB Level 2 Certificate in Counselling Skills
GCSE grade C/4 or above in English and Maths
You can apply using our online application form and clicking the Apply Now button at the top of this page. For more information support with your enquiry or application please contact Student Services by emailing learn@dearne-coll.ac.uk or by calling 01709 513355.
This qualification is designed to lead to an employed or voluntary role in a counselling agency in both medical and non-medical settings.
Learners with sufficient experience can also begin working as independent practitioners in private practice.
"I've always had a passion for nursing; undertaking the Access to Higher Education course was naturally the best step to take. The tutors are incredible; one was a registered nurse and uses their wealth of knowledge and experience of the industry to pass onto us. This course has helped me with my time management, self-led learning and is preparing me for the world of work."

Bethany Smith

Access to HE: Health Science Professions
Please note
We make every effort to ensure information within our online course directory is accurate and a true representation of the courses we are offering in 2023/24. However, we do reserve the right to make changes if necessary.
"I've always had a passion for nursing; undertaking the Access to Higher Education course was naturally the best step to take. The tutors are incredible; one was a registered nurse and uses their wealth of knowledge and experience of the industry to pass onto us. This course has helped me with my time management, self-led learning and is preparing me for the world of work."

Bethany Smith

Access to HE: Health Science Professions
What our students say
"I've always had a passion for nursing; undertaking the Access to Higher Education course was naturally the best step to take. The tutors are incredible; one was a registered nurse and uses their wealth of knowledge and experience of the industry to pass onto us. This course has helped me with my time management, self-led learning and is preparing me for the world of work."

Bethany Smith

Access to HE: Health Science Professions
"The location is quiet and local to me, and this course will enable me to be able to go to University and study midwifery. There is a fantastic atmosphere amongst students and staff, with the staff being really supportive."

Stevie Howells

Access to HE Diploma: Health Science Professions Level 3
CPCAB Level 4 Diploma in Therapeutic Counselling