Campus: University Centre Rotherham
Code: UCRCP004*
Level: 5
Leader in Adult Care Apprenticeship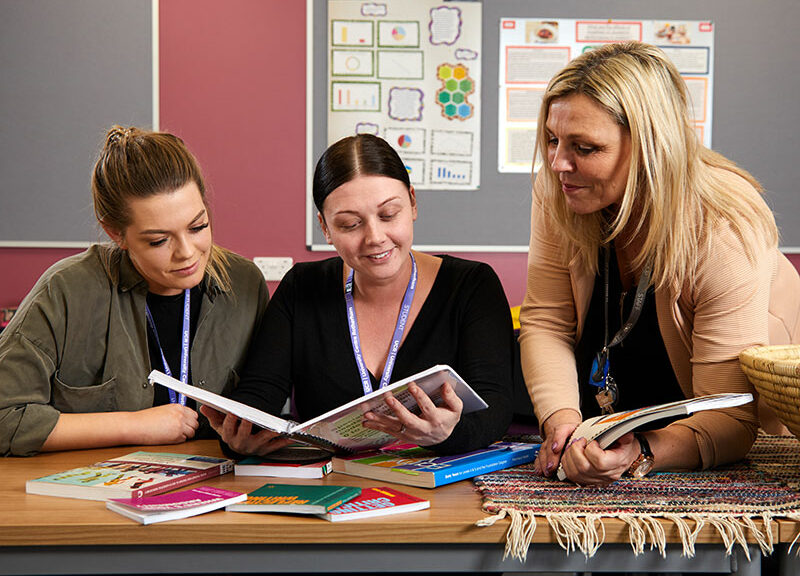 The Leader in Adult Care standard will develop your knowledge skills and behaviours within a general care home manager role. You will be able to guide and inspire teams to make positive differences to someone's life when they are faced with physical, practical, social, emotional, psychological or intellectual challenges. They will be a leader of the care team and will develop and implement a values-based culture at a service or unit level. They may be responsible for business development, financial control, organisational resilience and continuity as well as for managing risk and leading on organisational change.
Our staff are experienced tutors and assessors with a wealth of experience across the health and social care sector. They can support your professional development
Attending College will give you the opportunity to meet other people studying your course allowing you to build your professional network and share best practice and ideas within your job role
You will have access to all College facilities and be issued with a student card
You will work with employers to gain hands-on experience in the sector and earn a salary while you learn
You will learn new Knowledge, Skills and Behaviours and be able to transfer these skills into your working practice
Access to highly qualified Functional Skills team providing support with your English and Maths
You will study a range of topics including:
Leadership and Management Roles and Responsibilities
Governance and Quality Assurance ·
Working with Others
Person-centred Practice for Positive Outcomes
Professional Development, Supervision and Performance Management
Safe Ways of Working, Protection and Risk
Managing and Developing Self
Vision and Strategy
Recruitment, Selection and Retention
Coaching and Mentoring
Mental Capacity
Manager of a community or residential based service i.e. Registered Manager, Deputy or Assistant Manager
Four GCSEs at grade 3 or above including English and maths. There is also the opportunity to study for English and maths qualifications if you do not already hold them at the required level
A clear Disclosure and Barring (DBS) certificat
You can apply using our online application form and clicking the Apply Now button at the top of the page.
Manager
Deputy Manager
Assistant Manager
Care Broker
Case Manager
A CPD journal must be collated throughout the apprenticeship evidencing all learning undertaken whilst on programme.
"I've always had a passion for nursing; undertaking the Access to Higher Education course was naturally the best step to take. The tutors are incredible; one was a registered nurse and uses their wealth of knowledge and experience of the industry to pass onto us. This course has helped me with my time management, self-led learning and is preparing me for the world of work."

Bethany Smith

Access to HE: Health Science Professions
Please note
We make every effort to ensure information within our online course directory is accurate and a true representation of the courses we are offering in 2021/22. However, we do reserve the right to make changes if necessary.
"I've always had a passion for nursing; undertaking the Access to Higher Education course was naturally the best step to take. The tutors are incredible; one was a registered nurse and uses their wealth of knowledge and experience of the industry to pass onto us. This course has helped me with my time management, self-led learning and is preparing me for the world of work."

Bethany Smith

Access to HE: Health Science Professions
What our students say
"I've always had a passion for nursing; undertaking the Access to Higher Education course was naturally the best step to take. The tutors are incredible; one was a registered nurse and uses their wealth of knowledge and experience of the industry to pass onto us. This course has helped me with my time management, self-led learning and is preparing me for the world of work."

Bethany Smith

Access to HE: Health Science Professions
"The location is quiet and local to me, and this course will enable me to be able to go to University and study midwifery. There is a fantastic atmosphere amongst students and staff, with the staff being really supportive."

Stevie Howells

Access to HE Diploma: Health Science Professions Level 3
Leader in Adult Care Apprenticeship