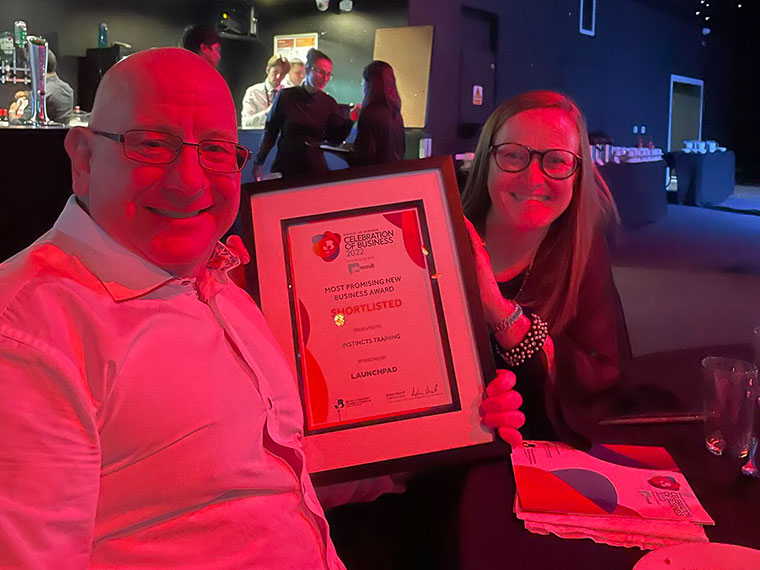 Dawn O'Hara
17 November 2022
From being made redundant to starting up her own blossoming business, the RNN Group has changed Dawn O'Hara's life.
"The RNN Group genuinely cares about your success and your personal journey. 
It is never too late to change your career, and your life, with the help of the RNN Group."
At age 57, Dawn was made redundant in November, 2021 and it turned her life upside down. She felt lost, and had no idea what was next for her. Dawn decided to reach out to the RNN Group's Adult Careers team, which turned out to be the best decision of her life. 
"Andy Feast from the Adult Careers team was brilliant and has helped me regain my self-confidence and overall purpose in life. When we first met, she instantly understood me and helped me turn my life around."
Dawn's first step towards her new career was to complete two Adult Courses with the RNN Group, in Level 2 Mental Health First Aid and Level 2 Creating a Business Start-Up. After this, Andy then helped set Dawn onto a new path by putting her in touch with 'Launch Pad', who trained her and helped her start a new business with her partner, a training company called 'Instincts'.
Instincts is a personal safety training provider that creates bespoke training sessions to cater to their client's needs. The company teaches control and restraint courses and provides workshops ranging from lone working to personal safety. Their aim is to empower individuals to cope and manage situations that could potentially be harmful or dangerous.
Since its inception, Instincts has been flourishing in the local area, thanks to the help of the RNN Group's Adult Careers team, and has been shortlisted for Most Promising New Business with Barnsley and Rotherham Chamber of Commerce.
For more information on how our Adult Careers team could help you, contact careerscoaches@rnngroup.ac.uk.