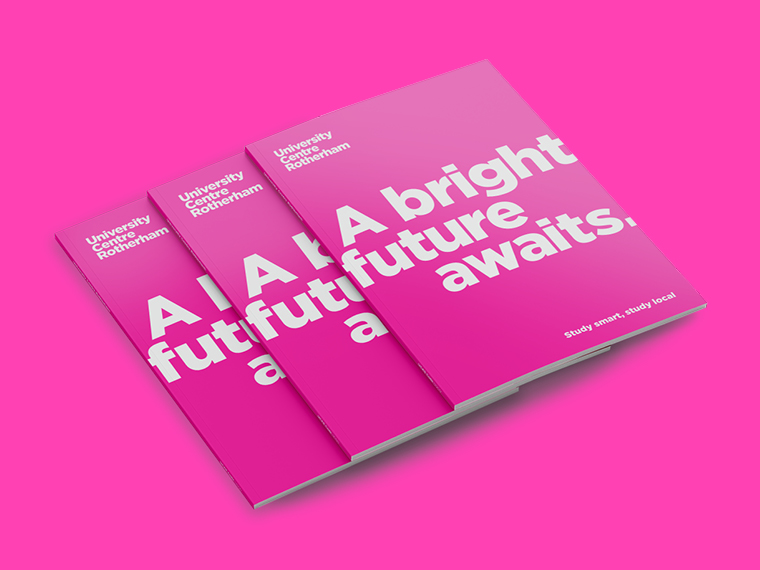 Available Now: Our New Higher Education Prospectus
14 May 2021
Thinking about what opportunities lie ahead? We're excited to share that our new prospectus for the academic year 2022/23 is now available!
What's in it?
The prospectus is packed with plenty of useful information such as our Gold Standard learning, funding and financial support, student support services, excellent employer links, career opportunities and more. It explains the difference between course levels and entry requirements and guides you through our simple and straightforward application process.
We're committed to your future – your success is at the heart of everything we do. And we're not just saying that – our students are! We've included what our students say about their learning experiences with us in a handy 'What our Students Say' section. Want to know what a day studying with us looks like? We've got that covered too in our 'Day in the Life' section, where one of our students shares how an average day of studying with us shapes up.
Just because we're in Rotherham doesn't mean you need to be. As part of the RNN Group, we offer courses across South Yorkshire and North Nottinghamshire at Rotherham College, North Notts College (including the Retford Post-16 Centre), Dearne Valley College and, of course, University Centre Rotherham's modern campus.
Sounds great – how do I read it?
Physical copies will be available by the end of week commencing 17th May. They'll be on hand to pick up at our reception area.
In the meantime, we've launched a nifty digital version in advance which can be read here. The digital version contains the exact same info as our physical copies, so you're not missing out!
Anything else?
Yes!
We know that each and every one of you can achieve your fantastic future, and we want you to know it too! We've made a bunch of handy blogs that can help you navigate big decisions in an easy-to-digest way. Check out our blogs here!
View our new Higher Education Prospectus online.