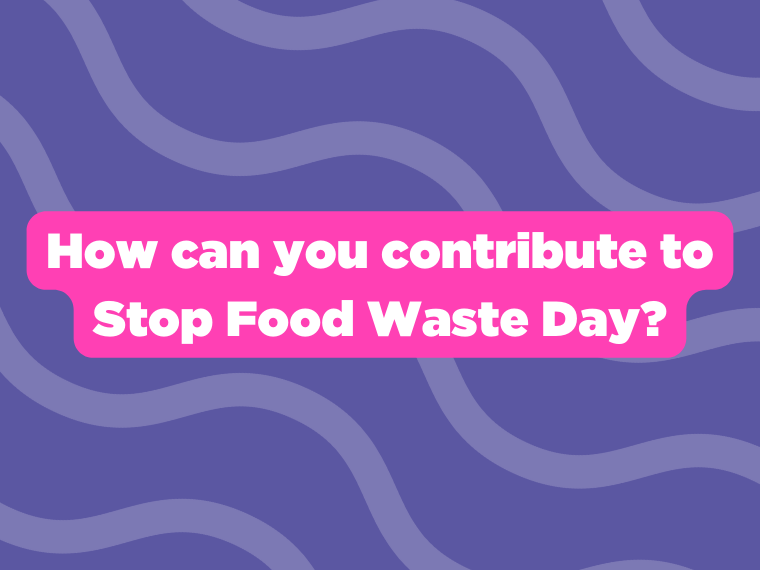 How Can You Contribute to Stop Food Waste Day?
20 April 2022
With Stop Food Waste Day fast approaching, I bet you're thinking ''How can I contribute?''. Well, I'm here to tell you! There are hundreds of ways you can get creative with food to avoid wastage, and also plans you can put in place to keep you on track. Understandably, it is not always easy to stick to – we've all binned off the cooked tea for a takeaway from time to time. Also, if you have a family, appeasing children can sometimes be a tricky one. However, there are ways to please the whole family and still do your bit to prevent food waste.
Ready to hear my handy tips? Here they are…
If you can, do two weekly shops
Doing a 'big shop' often seems like the norm and certainly, for a lot of people, it is much more convenient to get this task out of the way in one go. However, sometimes planning ahead can cause food waste. Picture this – you do your weekly shopping on a Monday, and on Saturday you've planned to make a curry from scratch. Saturday comes, and wow it's a scorcher of a day! A hot meal now doesn't seem as appealing as a light meal of chicken wraps and salad. Splitting the shop into two separate trips avoids getting around to the day and not fancying what you had planned to eat that day. Also, doing a second shop on a Friday can allow for naughty weekend treats that on a Monday you may not have had the temptation to buy.
Learn how to make meals with ingredients you regularly buy
You may know what you like to eat – mushrooms are probably my favourite ingredient, I have to say. So, why not learn how to make meals with a list of ingredients that you usually buy throughout the week? Many people like to make a 'leftover tea' at the end of the week, using all their scraps to make a lovely meal for the whole family. A casserole is an easy one to try, as this often has various pieces of meat and veg involved. 
Involve your kids in meal plans
For many of you, this doesn't apply as you may not have your very own little bundle of joy. Most parents will know that pleasing kids doesn't always run smoothly. However, if your children are old enough, it's a good idea to involve them in mealtime prep and ask what they would like for their tea. This way, when mealtime comes around you know for certain that there will be no tantrums over the lovely meal you have made. It also gives them an awareness of cooking and food wastage, which is very valuable for young children.
If you haven't heard of 'Too Good To Go' then you are missing out! This app, just like many others out there, adds food that businesses are going to throw away at a reduced price. For example, you could get £10 worth of Greggs for around £3 – it's amazing! Not only is this super cost-effective, but it is also contributing to prevent food wastage. 
So, there you have it! They are my top tips to do your bit for Stop Food Waste Day, and beyond!