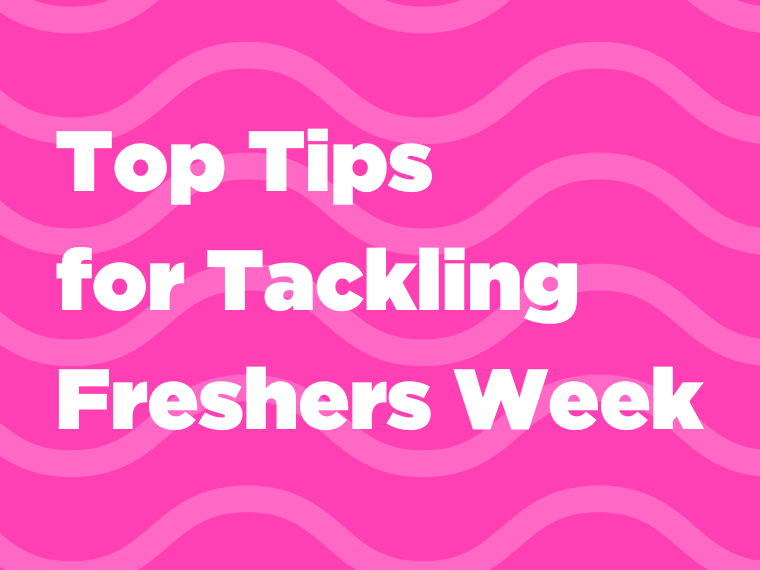 Top Tips for Tackling Freshers Week
20 September 2022
Starting university is so exciting – it poses new experiences, it's a chance to meet new people, and it's where memories are made to last a lifetime. However, it can be a little nerve-wracking. That's okay! Everybody gets nervous at the thought of change, and university is no exception.
There are ways to get around your nerves and just enjoy the ride – want to know how? Here are our top tips for tackling fresher's week!
Get Involved
At University Centre Rotherham, there is plenty to get involved with. University is an amazing opportunity and we want you to enjoy every part of it. You can volunteer at the start of the academic year to be a course representative, where you will have online meetings at the start of each term to will provide feedback on your learner experience and the facilities. You can also be part of the student union and become a student ambassador.
We have lots of sporting events going on that anyone of any skill level can get involved in! We host a 5-a-side football tournament, table tennis afternoons and boxercise. Taking part in sporting activities will help you make friends at university, whilst being great for your mental health and wellbeing – what's not to like?!
As well as all of these activities, there are various trips and experiences that you can get involved in. Throughout your time at University Centre Rotherham, trips are organised to give you hands on experience whilst also being fun! Events also happen throughout the year, including our Higher Education Welcome Event on the 27th at 12-2, where a host of local produce will be available to try.
Be Confident
Being confident in a new class or amongst new people may seem quite daunting, but the reality is, it really isn't as scary as it seems. If you are feeling nervous, that is totally normal so don't worry! However, the likelihood is that others around you will probably be feeling exactly the same. You are all in the same boat! So, just enjoy it and embrace making new friends. There's a large chance that some of your classmates may become friends for life who you can experience even more of life with.
Ask Questions
Something that is crucial when starting a new course is to always ask questions. If your tutor is explaining part of a module you don't really understand, just ask! No question is ever too silly or too obvious. The chances are one of your classmates will be thinking 'I'm so glad they had the confidence to ask!'. All of our tutors are industry-experts, having spent several years working within their fields. They have mastered their skills and want to share their knowledge with you – they are all more than happy to help.
Have Fun
The most important tip for tackling fresher's week is to just have fun! It's the start of endless possibilities and pools of opportunity so take in every single moment. It's a good idea to spend as much time as possible studying on-site for your first few weeks to take advantage of the modern facilities, including the fantastic library. Also, explore Rotherham! The town is fantastic for students as it has a host of independent shops, cafes and restaurants which you can visit with your new friends.
And Remember… You've Got This!
So, there we have it! Those are our top tips for tackling freshers. We can't wait to welcome you on your journey at University Centre Rotherham.
Need more information? Click here to find out more about our student support services.