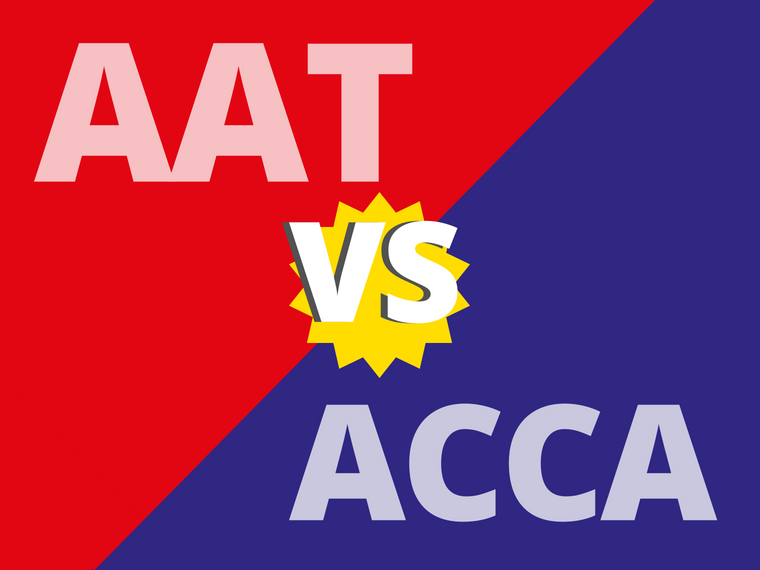 Blog: AAT vs ACCA
20 June 2018
At one point or another, you've likely gone to look for a course only to come across two which fit the bill. To make matters more confusing, the only distinction you have to go on is a random assortment of letters which look suspiciously like someone's cat wandered across the keyboard.
Now most people have at least a rough idea of the differences between GCSEs and BTECs, but when they take a look at the different accountancy courses out there – most don't know their ACCA from their AAT. Worry not, we're here to clear up any misconceptions about the OG's of accounting qualifications.
First things first, what's with all those A's? Well, AAT stands for Association of Accounting Technicians and ACCA is an acronym for Association for Chartered Certified Accountants. Got it?
The important thing to note when comparing these two qualifications is that they're both reputable in their own right, they're just aimed at different types of people. The AAT qualifications are an ideal starting point for someone with no previous accountancy experience and often only require enthusiasm to access their courses. These courses are entirely practical and provide a solid foundation for progression onto further study. When you complete the full suite of AAT qualifications, you earn the status of accounting technician (oo swanky).
On the other hand, ACCA is designed to be an advanced qualification with already established accountants in mind. That said, foundation levels are also available for people to work their way up. Typically, ACCA qualifications require relevant qualifications (including AAT) or substantial experience working in the industry. Unlike AAT, ACCA offers a more in depth comprehension of the accounting concepts and as such their courses are a mix of practical and theory. More career opportunities are available to Chartered Certified Accountants and on average they can expect to earn more than someone with exclusively AAT qualifications to their name.
In short, AAT qualifications can offer a great starting point for someone interested in studying accounting from scratch. Whereas ACCA qualifications are perfect for accountants looking for career progression.
As it just so happens, we are nationally recognised as an outstanding provider of accountancy tuition – so if you're an established accountant, we firmly recommend taking a look at our ACCA Diploma in Accounting and Business Level 4. If you're a newbie, don't worry we've thought about you too, Rotherham College offer accounting courses starting from Level 1 so go take a look.