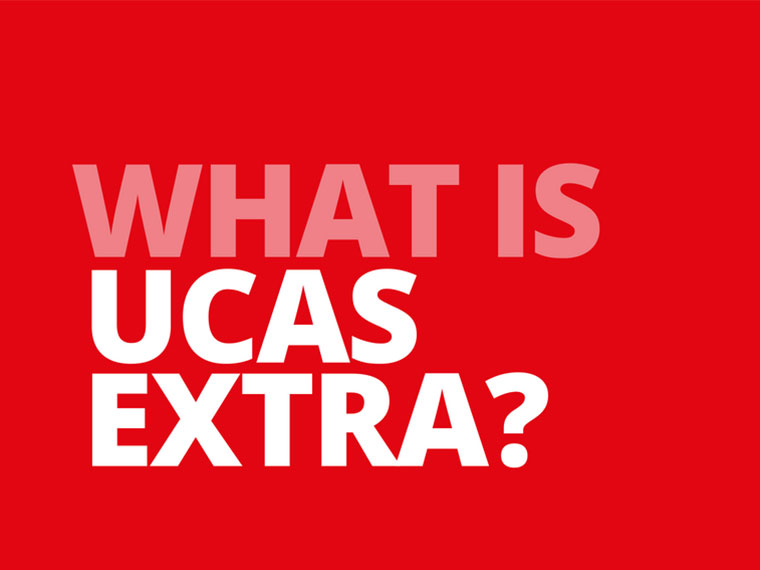 Blog: What is UCAS Extra?
10 May 2018
It's now easier than ever before to apply for a degree!
UCAS have launched a brand new FREE scheme that gives you an 'extra' chance to get onto a higher education course.
What is it?
'UCAS Extra' allows you to continue applying for a higher education course, even if you've already used up your original five choices. UCAS Extra opens for applications from the 25th February until the 4th of July and can be done via the UCAS website. If you're still unsuccessful, you may still be able to get onto your desired course through Clearing.
How can I apply?
If you've already applied for five choices and you don't have any offers, all hope is not lost. If you've received decisions from all of your applications, whether you've declined them or not been accepted, then you're eligible for Extra. If you're eligible – a button will pop up on the choice section of track which says 'Add an Extra choice'.
Once you've clicked on that button, use the search tool to find courses that interest you. Be sure to filter your search to 'show courses with vacancies' to find all the courses that will be available to you. Apply for one course at a time using the track service on the UCAS website. If you were rejected from one of your first five applications, it's recommended that you don't apply for the same institutes again through Extra. Unfortunately, if an offer has been declined – it's likely that they won't change their mind.
Does this mean I have to re-write my personal statement?
No. You can use the same personal statement as the one you sent to your first five choices. If you're worried about whether it needs changing, contact your chosen institute to see if they require a new statement.
Don't wait for Clearing! Start your UCAS Extra application now.
If you're looking to apply for higher education, then why not view our courses.