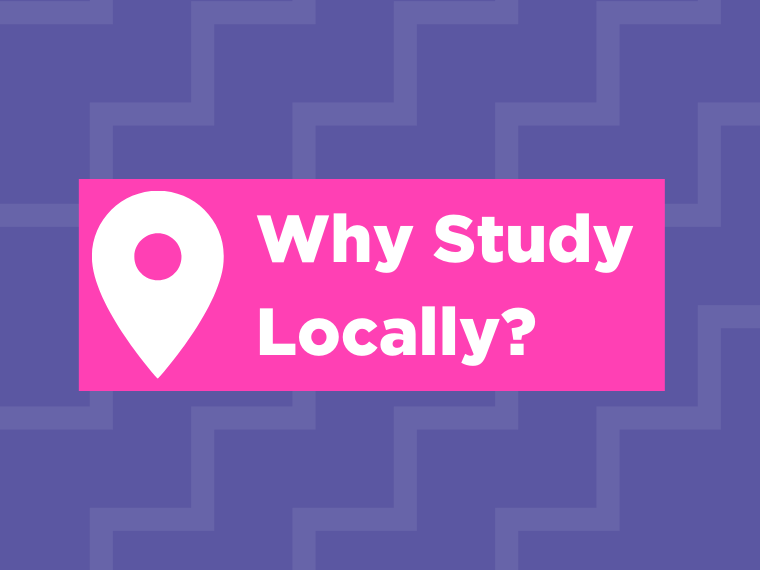 Why Study Locally?
1 April 2022
Deciding to go to University is a big decision and will change your life for the better in so many ways. But, then comes the stress of deciding which University you actually want to go to. You might be thinking – why study locally? Well, there are many pros to it, which is why thousands of students across the UK opt to study locally every year.
So, ready to find out why studying locally may be the right fit for you? Here are the benefits…
Save Money
It's no secret that many students struggle with tuition fees and the basic cost of studying, which may be worrying you about the whole experience and whether it's feasible. BUT – fear not! At UCR, our tuition fees are considerably less than others with our undergraduate courses raging from £3,000 to £7,000 per year. That's up to £6,000 cheaper than your average £9,000-a-year degree! Not only this, but studying locally means you can stay at home, avoiding all the costs of expensive rent and bills.
Familiar Surroundings
It can be overwhelming to adjust to not only living with a completely new set of people, but in an unknown city. Studying local means, you can stay connected with your friends and family. Plus – you already know the best spots to visit in town. No one can challenge how delicious the burgers are at The Big Smoke, or how amazing the cocktails are at The Olive Lounge. You can go here and enjoy getting to know your new friends whilst being in familiar surroundings – what's not to love?
As Good as the Rest
We're a validated institute and our courses are accredited by universities, including Sheffield Hallam University and The University of Hull. Our range of degrees are similar to those you would expect to find at leading campuses, meaning you won't miss out on the standards of teaching. In fact, being part of a smaller class as opposed to a huge lecture theatre means you will receive invaluable one-to-one guidance and feedback from your lecturers, giving you an incomparable level of support throughout your studies. Also, you're getting the exact same qualification for a fraction of the price – I mean, no brainer right?
Future Prospects
We have numerous links with industry to enrich your course and jump-start your future career. Our higher education provision includes degree apprenticeships, meaning we work with organisations to help employ our students. As well as this, we work to give you the best support throughout your degree ensuring you get the most out of your time with us.
So, there you have it! Studying locally can enrich your university experience by matching your personality and lifestyle, meaning it might be one of the best decisions you ever make.