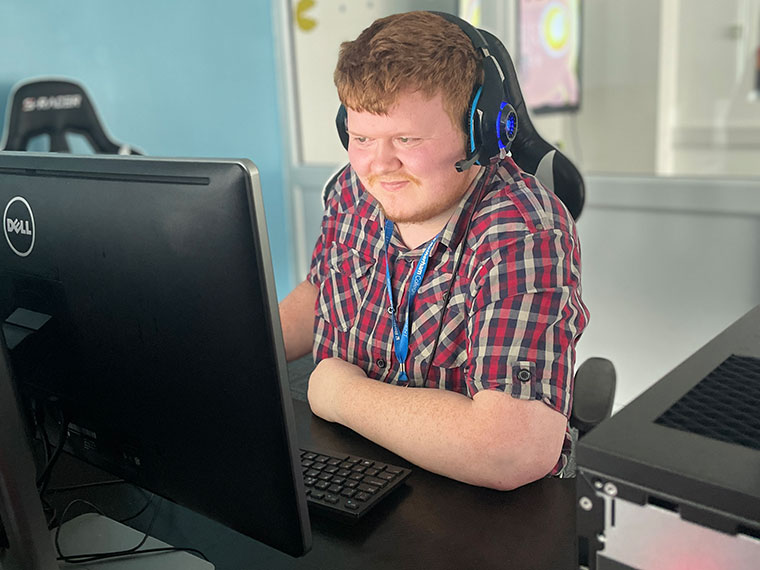 Chad Marson
19 April 2023
Chad Marson, a student studying Games Animation at Rotherham College since 2015, has made outstanding progress throughout his programme, both academically and personally. He is now set to begin his higher education journey with University Centre Rotherham (UCR), having received conditional offers from both UCR and Leeds University.
Chad said: "I made the decision to go to UCR to continue my studies in game design. It took me a while to decide I wanted to go to university, but UCR is local to me, and there are lots of people there to support me."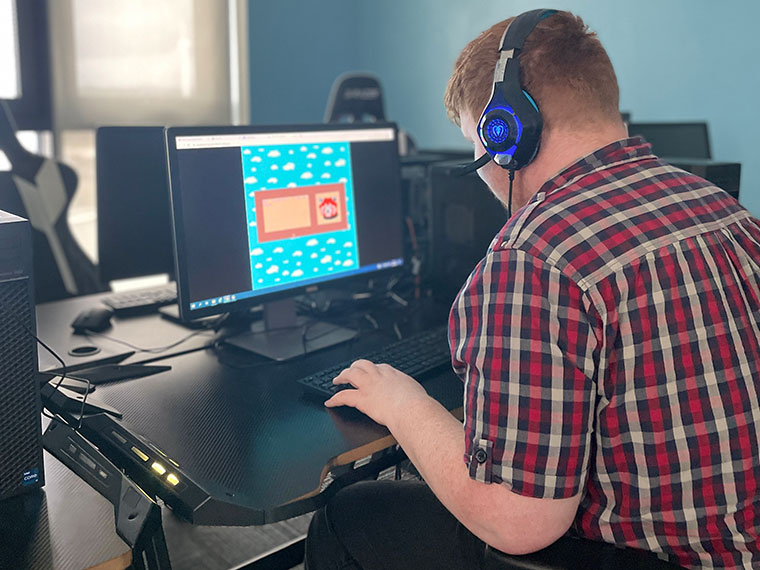 But it hasn't always been smooth sailing, Chad added:
"I actually started off in catering because my Math's and English wasn't high enough at the time, and I chose catering to learn life skills like cooking and baking. Math's is my biggest challenge, and Math's is heavily involved in Games Design, but through hard work, lots of revision, and the right support, I managed to figure it out in the end. I wouldn't change anything, though; these experiences helped me become the person I am today.
"College has helped me become more myself. Over the years I've been a shy and reserved person, and the more time I spent at college, and specifically this course, it's helped me grow as a person and open up more."
Chad's fantastic achievement has been recognised by his tutors and peers, in particular Debra Sutton, Chad's progress coach, who said:
"He takes things in stride, he's worked hard, and he's persevered. He has the right outlook and a positive attitude and turns problems into learning opportunities. He's worked very hard, and he deserves this."
Find out more about our Game Design courses at UCR here: https://ucr.rotherham.ac.uk/department/computing-and-digital/