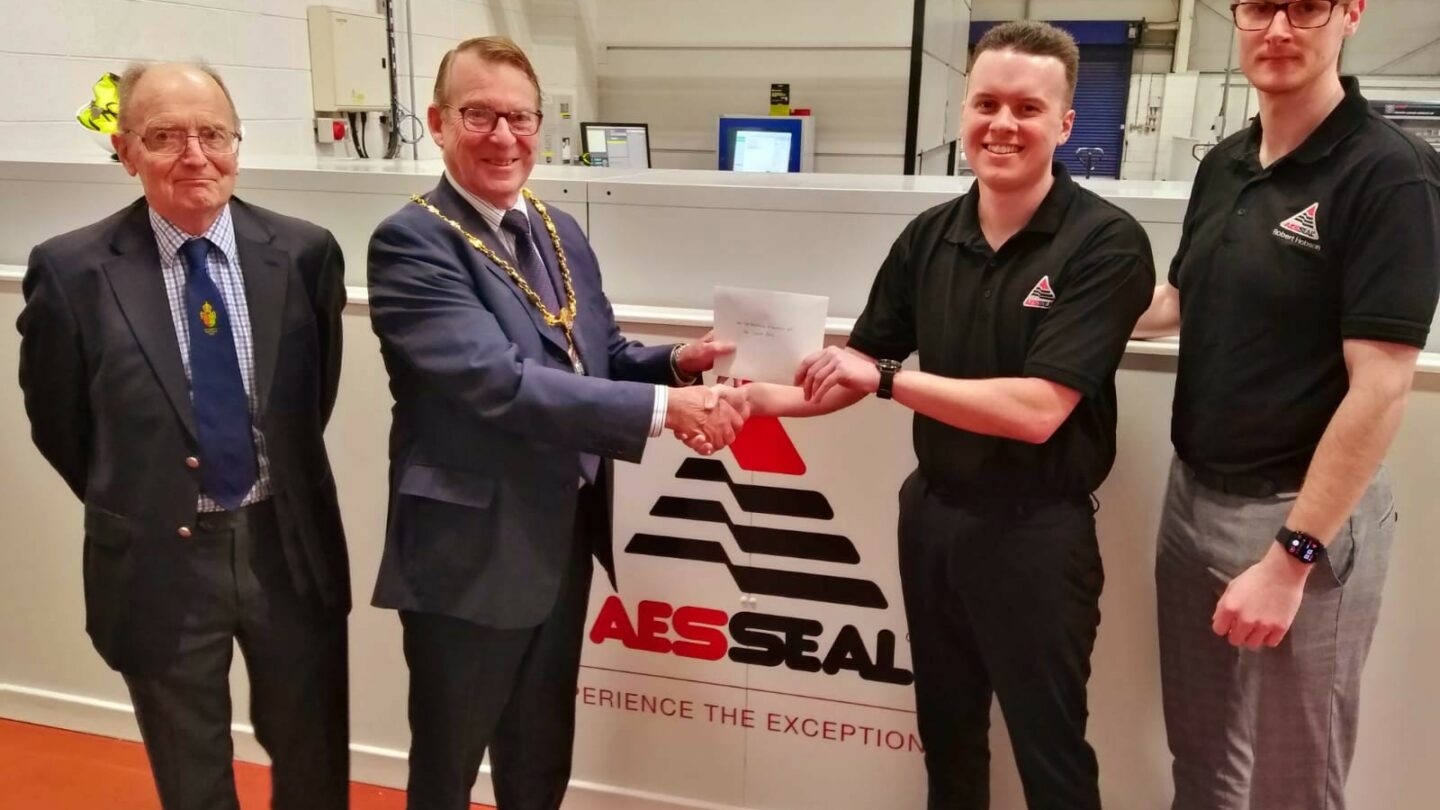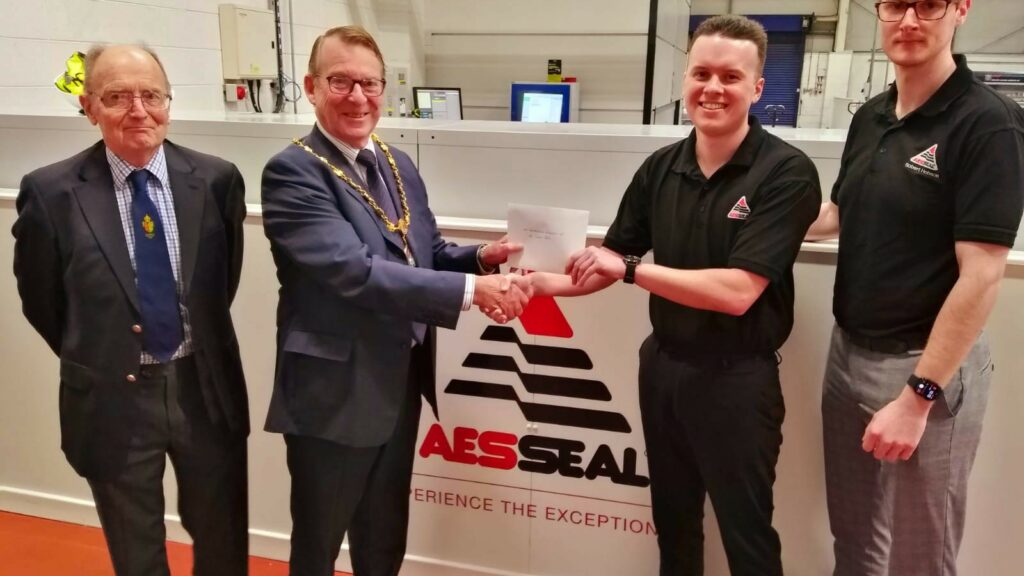 Feeoffes Apprenticeship Award for Higher Apprentice
8 February 2023
There is no better feeling than being rewarded for hard work. Alex Wheeler had the same feeling when he was awarded Feeoffes Apprenticeship Award For Higher Apprentice at the AESSEAL office on 16th January 2023.
AESSEAL is one of the leading providers in design and manufacture sealing solutions for a sustainable future. RNN Group has developed a strong long-term relationship with AESSEAL in order to provide apprenticeship opportunities to engineering students at Rotherham College and University Centre Rotherham.
An apprenticeship is the opportunity to receive education, on the job training and work experience all at the same time. You can become an Apprentice in a wide range of areas, including: Business Services, Childcare and Education, Construction, Engineering, Hair and Beauty, Healthcare, Hospitality, Motor Vehicle.
The Higher Apprentice Award is presented to apprentices with excellent academic performance along with significant contribution to the organization where the apprentice is working with.
Alex Wheeler is a Level 5 HND in Mechanical Engineering student who studies at three campuses: Rotherham College, North Notts College, and University Centre Rotherham.
He acknowledges the support from his teachers highly and share his ambition to progress in the field of Mechanical Engineering.