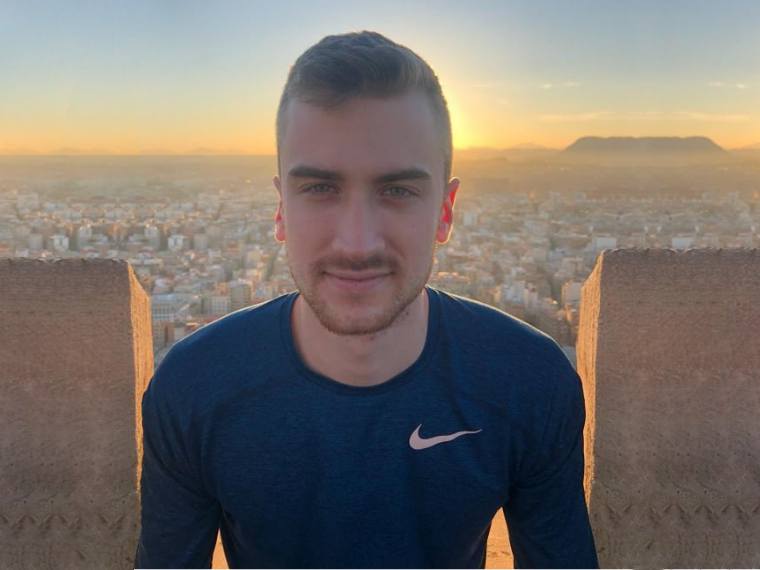 Back to School: UCR Graduate Appointed Sports Science Lecturer at Partner Colleges
2 February 2022
A University Centre Rotherham graduate has come full circle by becoming a lecturer for the Sports Science degree at North Notts College and the Retford Post 16-Centre.
Harry Wright is a graduate of both the Foundation Degree in Sport Science and the Bachelor of Science in Sport Science Degree. Both courses are delivered by the University Centre Rotherham. The Foundation Degree is held at Dearne Valley College, North Notts College, and the Retford Post 16-Centre. The Top-up Degree is held at Dearne Valley College and the Retford Post 16-Centre.
Harry has put the knowledge he learned at University into practice, as he has been working as a Lecturer in the degree he once studied, as well as a Personal Trainer since he graduated. Throughout his time at University, Harry developed skills in areas such as sport science support and advanced special populations, which he has used to improve his experience in the field.
Whilst Harry studied here, he was able to enjoy the fantastic trips the Sport department run, including the ski trip and the visit to St George's Park, which will also take place later this year. He stated that creating unforgettable memories enhances your University experience, and it creates a great learning environment.
He said: ''The staff on the Sports Science Curriculum at the University Centre Rotherham create an amazing learning environment by being great role models and offering an abundance of useful advice. My success is down to the mentoring and support I received during my studies, and the knowledge I was given helped to improve myself as a person.
''After receiving some disappointing GCSE results, I needed extra support which is exactly what I got. I was helped with my studies and my own personal development which helped me achieve highly. The staff really care about your wellbeing, and they are there for when you are struggling.
''Having a great bond with the lecturers on the Sport's Science Degrees aided my education and made my experience even more positive.''
Stuart Prentice, Curriculum Leader for Sport and Public Services, was Harry's lecturer on the Sport's Science Degrees. He stated that giving students' all the support they need is fundamental to their development.
He said: ''Seeing Harry become a lecturer in the course he studied here is fantastic, and shows how hard work can bring great success.
''Giving students that extra support they may require is important, as it shows how highly teachers and staff value the development of our students and their careers. Taking students on trips, such as the ski trip, makes their studies more fun and allows them to personally develop as well as academically.
''Everyone is extremely proud of Harry for the career he has built, and we hope to see many more graduates achieve the same level of success in their future endeavours.''
To Learn more about the Sport Science Degrees we offer click here.