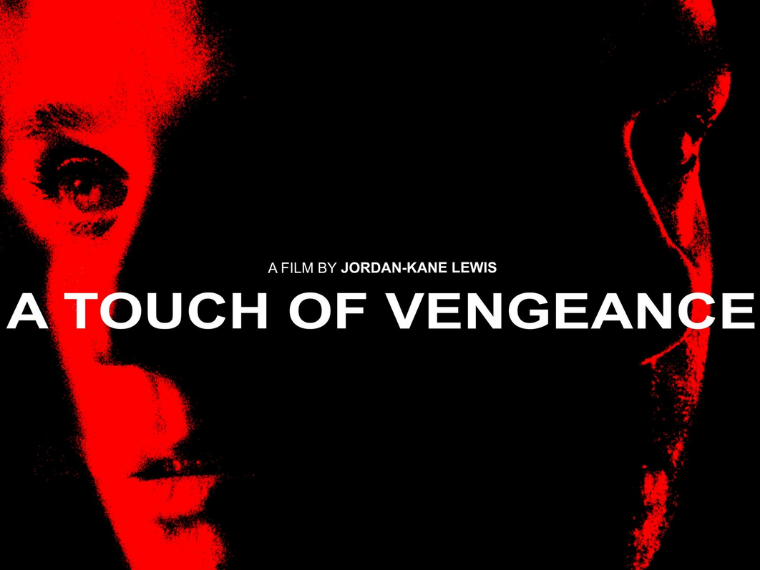 A Night at the Movies: Media Graduate Premiers his Debut Feature Film
10 February 2022
A graduate from the University Centre Rotherham has taken his skill to new heights by developing a Feature Film from one of his level 6 Media projects.
Jordan Kane Lewis was a student on the Bachelor of Arts (Hons) degree in Media, Moving image and Photography, and having graduated in 2019, he decided to pursue a career in film. His first Feature Film, called 'A Touch of Vengeance', centres around a hitman whose life spirals out of control as a job becomes extremely dangerous. The film originally started as part of Jordan's Level 6 Media project, which he has since decided to expand on since leaving the University Centre Rotherham.
Having both written and directed the film, the trailer for Jordan's work can now be seen across 'A Touch Of Vengeance' social media channels, where much buzz is circulating about the film. The Premiere for the film is being held on the 5th of February 2022.
Speaking about his education at University Centre Rotherham and its impact on the film, he stated that the relaxed nature of his course was a key element in helping him develop the film.
He said: ''The course was very free and it gave you the feeling that you had full control to create whatever you wanted, with little to no restrictions like other universities may have.
''If it wasn't for the University's support from the teachers and my fellow students, making this film wouldn't have been possible''
Stephen Boot, Lecturer in Media, Moving image and Photography, taught Jordan when he was doing his Level 6 qualification. He believes Jordan could be one to watch over the next few years, as his media and filming skills are exceptional.
He said: "During his time at University, Jordan always showed a great talent and love for film. Therefore, it wasn't too much of a surprise that he wanted to do a feature length film for his final project.
''His ambition has always been very high and he put his heart and soul into this project. I can't wait to see what two more years' worth of work on the project has created.
''He is definitely someone to look out for in the future.''
You can watch the trailer for A Touch of Vengeance by clicking here.
To learn more about our courses in Film and Media, visit our website here.