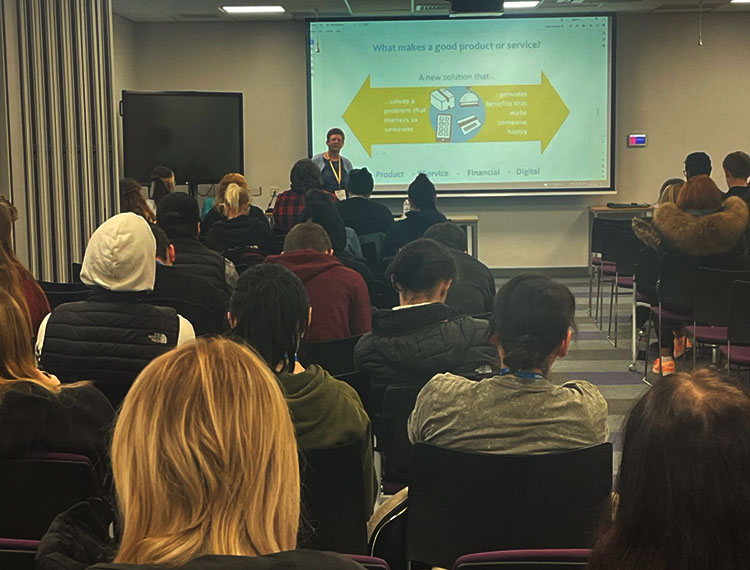 Rotherham College Students get Business Start up Advice
16 November 2023
Rotherham College Level 3 learners enjoyed a 75 minute workshop and session on 'Starting Your Own Business' delivered by experts from the Rotherham Investment and Development Office (RIDO) on Thursday 16th November.
This session was organised following feedback from Level 3 students to a survey sent out earlier this calendar year which included a request from a number of students for this sort of session.
RIDO staff delivered information on the key essentials for starting up a business and provided engaging and practical advice at the session as well as offering support for learners after the session from their offices in Rotherham.
For more information visit: https://www.investrotherham.com/business/start-up/starting-a-business/
More sessions will be organised termly for anyone who missed out this time both at Rotherham College and Dearne Valley College and we are working to find out the key partners in Bassetlaw who could deliver this to students at North Notts College.