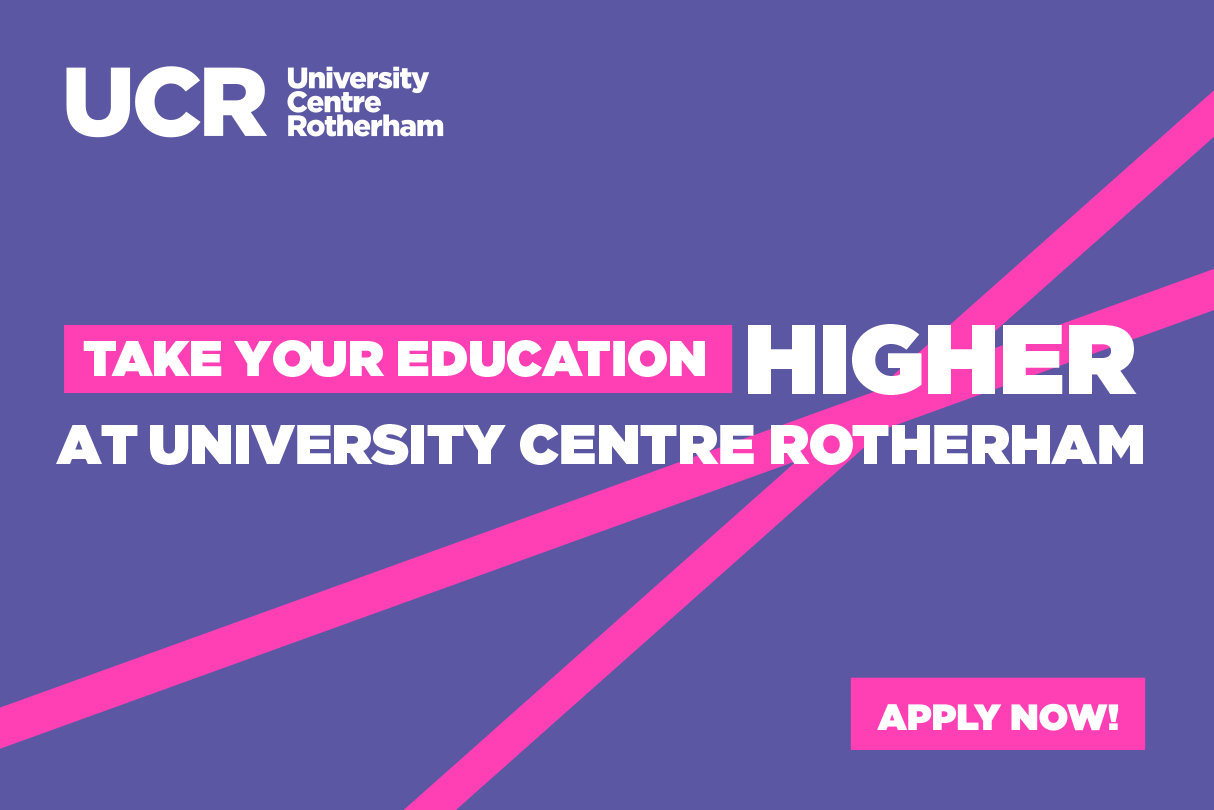 Take Your Education Higher
Discover our range of higher education courses, learning higher quality skills that can transcend into highly-skilled careers with well-paid roles.
Whether you are wanting to take your career in a new direction, or are dreaming of pursuing your passions in your chosen career, we can provide you with the skills and qualifications you need to succeed.
At University Centre Rotherham we have Higher Education courses ranging from Graphic Design and Art, Caring Professions and Education to Engineering and Sport meaning there is something for everyone. Whether you are changing career paths or are just starting your journey; we have a course to suit you.
Our Higher Education courses range from Level 4 to Level 7, providing plenty of opportunity for progression to help you achieve highly within your career.
Taking Your Education Higher gives you the skills you need to climb the career ladder, making managerial roles more accessible. Search for a course and Apply Today!
We provide you with the hands-on, real-life skills you need to be the best version of yourself within your chosen career.
University Centre Rotherham prides itself on its welcoming and friendly community, created through studying locally. Our courses are accredited by top universities and are offered at affordable prices, without compromising on quality.
With us, you'll learn real-world skills for success. Our industry-experienced lecturers bring passion and apply experience to what they teach. We co-design our courses with key employers, so you can be assured that what you're learning is what is required within your chosen career.
Our smaller class sizes also allow our expert staff to tailor their teaching to your learning styles whilst getting to know you and provide the support you deserve. Take Your Education Higher, learn higher quality skills, and access higher-paid roles.