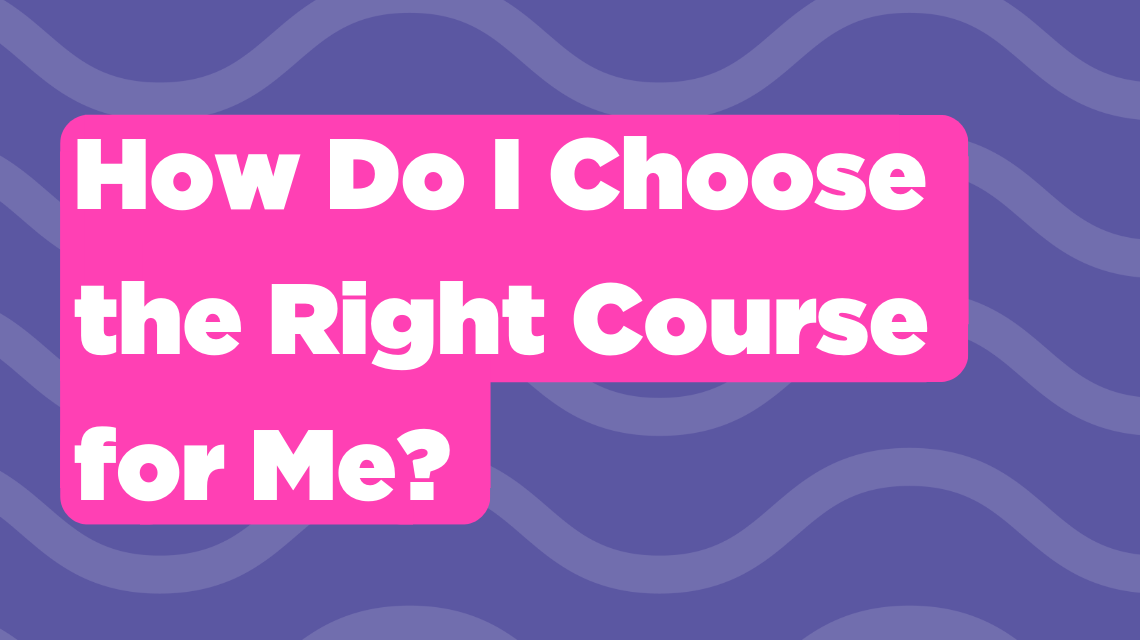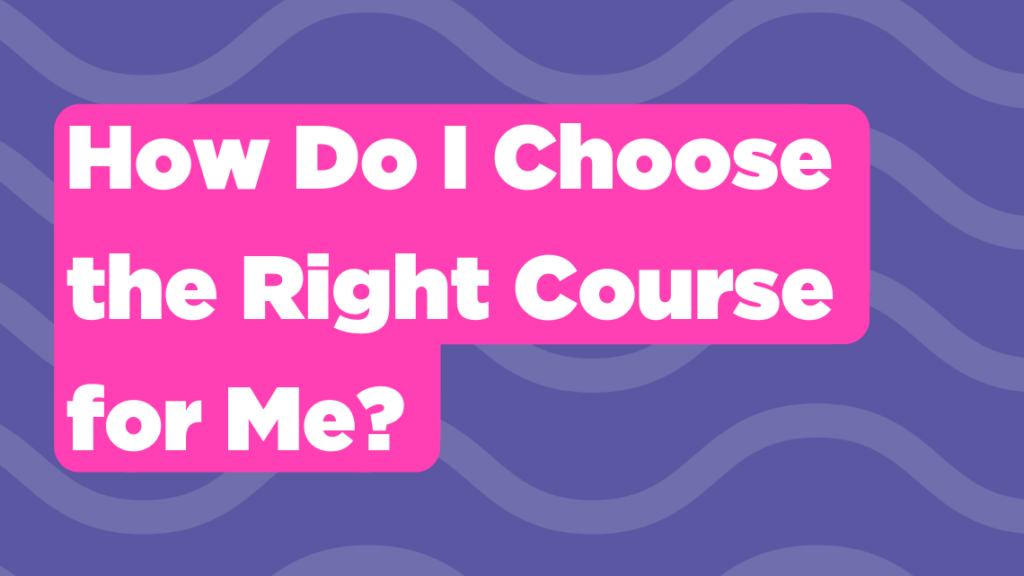 How Do I Choose the Right Course for Me?
13 May 2022
University is one of the most exciting experiences for anyone at any stage of their life. But, what higher education courses should YOU study? You may love to perform but are also a really good artist. It can be difficult to figure out which is the right path to take. However, we are here to help you make sure the course you choose is the right one to access the career you want.
To make it easier here is a step by step guide based on personality traits you might possess – you may have elements of all within you! That's totally normal, and this handy guide will help you navigate through that.
Creative
Has anybody ever told you your photography skills are INCREDIBLE?! Or, being told that painting you did as a side hobby is amazing? Well, our creative courses may be for you! We offer courses in Art, Graphics, Media Make-up and Media and Photography. These are all very different subjects, but have one common theme – their industries are FULL of creative and talented individuals. But, which one is the right one? Well maybe you are a very talented artist – but, you are also the friend in your group that everyone asks for make-up advice from. If this is the case, Media Make-up is the one for you! It's all about picking elements of each, seeing which parts you like and don't like, and matching it up with the correct course.
Practical
Maybe you know that you never really enjoyed schoolwork, and exams were your literal worst nightmare. Well, there are courses on offer where it's your practical skills that are put to the test! Our Engineering HNC and HND courses are prime examples, as you get stuck in with practical problems and tasks. Taking your career further with higher education can open doors to thousands more job opportunities, and that means a bigger paycheque – which is always nice! Our courses are more hands-on and practical as opposed to conventional universities, so don't rule other options out if this is the trait you are most drawn to.
Logical
Always find yourself glued to your computer? In that case, our accounting, business and management and our computing and digital courses may be the ones for you! Perhaps you studied business at college and now think you should tailor your knowledge in management? Whatever road within the world of business you want to go down, we have you covered. As well as this, we have accredited ACCA courses on offer to help you kick-start your accounting career. Or, perhaps you are a technical whizz? Our computing and digital courses offer you the chance to practice and perfect your logical skills or even allow you to get creative with games design.
Confident
Are you the go-getter of your friendship group? Always the life and soul of any party? Perhaps performance could be the course that allows you to express this. How fun is it when work feels like a hobby? Our performance courses offer you chances to work within the industry such as with Breakout Arts, and allow you to perfect your acting and singing skills to the best of your ability. Or, if the thought of acting, singing and dancing makes you shiver, perhaps you are confident but in a more practical sense. Our animal management courses would be perfect – it requires bags of confidence to look after another being, however, it requires a calm and practical sense of confidence.
Active
Can't wait till your next gym session? Do you love marathons and fun run? Well, maybe a fun and active course is the path to choose to access this within a career! We have sport science on offer for if you are possibly considering being a personal trainer or working within fitness, and we also have an access course in public services. Both courses require a high level of fitness and a high level of energy which can be so much fun. Public services can also entail caring qualities, as working in the fire service for example requires having a lot of passion for helping others.
Caring
Finally, if you are a caring person at heart, and always put others first, then one of our caring or education courses may be for you. We have courses ranging from early childhood studies, health and social care, learning support and a PGCE. These courses are great as they can allow you to build on your current career, or start from the beginning and make a career change. This career path requires a lot of the other traits talked about too – you have to be confident working with others and looking after people, and you have to be logical in getting through difficult situations to name a few.
To conclude, it's fairly obvious that all of the courses on offer at University Centre Rotherham need every element of your amazing personality to succeed. It's all about discovering which traits are your stronger points.
So, here is a little summary:
CREATIVE/PRACTICAL – Art, Graphics, Media Make-up, Media and Photography
PRACTICAL/LOGICAL – Engineering, Computing, Games Design
CONFIDENT/PRACTICAL – Performance, Animal Management
ACTIVE/CARING – Sport, Public Services
CARING/LOGICAL – Caring Professions, Education
Obviously, these are not set in stone! They are a starting point – only you know in your heart which is the right path to choose. Based on your personality and your gut instincts, you will make the right choice – just do what you love, and you can't go wrong!