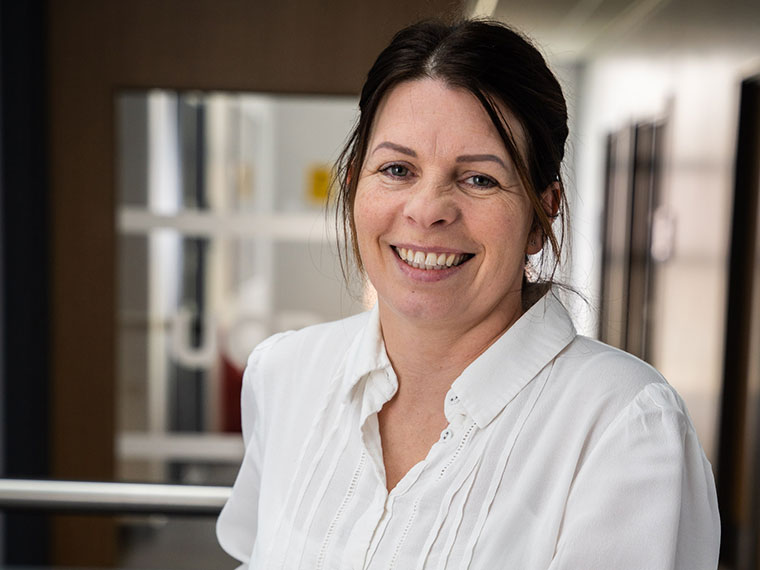 Karen Chapman
19 April 2023
Karen Chapman is making the headlines on the RNN Group media communications, and for all the good reasons. Her story is one of commitment and resolution that has yielded the best results for her in her academic and professional life. Karen has completed her ACCA Level 4 Professional Diploma in Accounting and Business from University Centre Rotherham after completing 3 chartered ACCA exams. 
Karen has come on leaps and bounds during her time studying at the University Centre Rotherham and has just passed her F1 exam with ACCA. This completes her achievement of the ACCA Professional Diploma in Accounting and Business at Level 4. She will graduate in November 2023. Not only this, but Karen commutes well over an hour every day to College for both study and indeed her employment.
She has recently been appointed as the Credit Controller for the Group working within Phil Curtis' team, and has recently been promoted in Finance due to her hard work. She has had countless knock backs on her learning journey and it has taken her several attempts to pass this final exam. However; not once has she given up – a true show of character and a reminder that resilience and a desire to never give up are wonderful personal qualities to have as both a student, but more importantly, as a human. 
Karen's journey is best explained in her words:
'My time in College has been fulfilling and enriching. I have completely changed my career path and direction as a result of my time in College. I have grown personally and have learnt so much about myself as a human being. College have supported me extensively and not only have I enjoyed my time in College immensely as a student, I am now a member of staff working the finance team as the Assistant Accountant for the group. To any student who is considering studying accounting, I can wholeheartedly recommend the RNN Group'.
Karen's teachers are also fond of her talent and ambitions, and are always encouraging her to reach newer heights:
'Karen, you are a credit to yourself and College, well done'

Conal White – Curriculum Team Leader (Business, Computing and Digital)