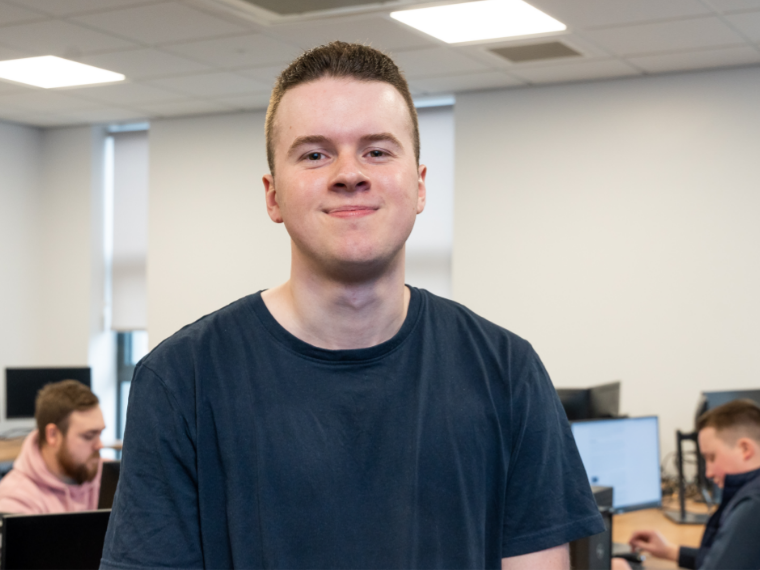 Seal of Success: Level 3 AESSEAL Apprentice Graduate Studying for Their HND
7 March 2022
A former Rotherham College Apprentice has gone on to complete his Higher National Certificates (HNC) at University Centre Rotherham (UCR) and is now studying for his Higher National Diploma (HND) to enhance his current role at AESSEAL.
Alex Wheeler graduated from Rotherham College in 2018, after completing his Level 2 and Level 3 Apprenticeship with AESSEAL, securing a role there afterwards.
AESSEAL offered Alex to keep his position as a CNC Machinist, where he then progressed on to become a Designer within the office. Since then he has been promoted to Technical Applications, improving software within the company.
AESSEAL have funded Alex's learning at University Centre Rotherham, sending him to study for his HNC and HND part-time. Without this Higher Education, Alex would not be able to work in technical applications or progress further in his career.
Alex talked about the importance of carrying on with education after College level.
He said: ''Coming to University Centre Rotherham has been a fantastic experience for me, as it has allowed me to access different roles within AESSEAL. My career has progressed since my apprenticeship and this is due to the new skills I have learned whilst in higher education.
''Completing my HNC and HND with University Centre Rotherham has enabled me to learn new skills as the tutors are extremely helpful and insightful due to their industry experience.
''I am excited to continue to develop within my career thanks to Higher Education.''
Lee Alexander, Lecturer for Higher Education Engineering courses at UCR, teaches Alex and assists him with his current HND studies. He spoke about the importance of having Higher Education qualifications to build on your current skill set.
He said: ''Coming to Rotherham College and getting an apprenticeship really kick-starts your career, but Higher Education can help you progress within it. Alex is a prime example of how our HNC and HND programmes can help you move to that next step.
''Higher Education really is an asset to anyone, and it can unlock many more doors within your career.''
To find out more about our Higher Education Engineering programmes, click here.