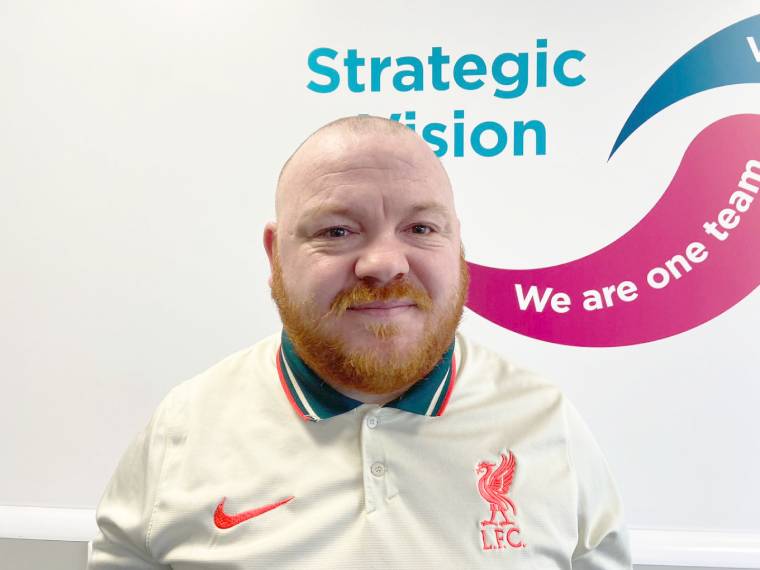 Buzz at the Bingo: Accounting Student Promoted to Financial Reconciliations Officer at Buzz Bingo
8 February 2022
A University Centre Rotherham student has been promoted to Financial Reconciliations Officer from his current role as a Bingo Caller at Buzz Bingo thanks to the skills he has obtained on his Accounting course.
Liam Senior, an ACCA Level 2 Diploma in Financial and Management Accounting student, has worked as a Bingo Caller for Buzz Bingo since the age of 18 and has always wanted to progress with a career in Accounting since his mid-20s.
In his younger years, Liam studied a Level 3 BTEC National Diploma in Performing Arts at Rotherham College over 15 years ago and went on to study Media Performance at the University of Salford. After acting roles in shows such as Coronation Street, Liam felt acting wasn't the right career path as he had always had a passion for finance and management.
Since his promotion to Financial Reconciliations Officer at the Buzz Bingo Head Office, Liam's responsibilities include reconciling transactions, with the aim of ensuring financial validity, as well as investigating any discrepancies. Liam stated that choosing to pursue a career in Accounting means he gets to work on tasks he finds interesting every single day.
He said: ''When your career is in something you enjoy and are interested in, it doesn't feel like you are doing work. Whilst studying accounting at University, I realised that analysing discrepancies and trying to fix them was something that really intrigued me. After realising that, applying for the promotion was an easy decision.
''The course has allowed me to figure out which areas of Accounting I prefer and enabled me to choose an appropriate career path. It took getting to the age of 30 to realise I wanted to better myself, improve my work-life balance and become a fully qualified accountant. Taking this step has enabled me to do all of these things, as I have a career I am truly happy with and I get to spend more time with my family.
''It is never too late to start a new career and change your life.''
Conal White, Curriculum Team Leader in Accounting, Business and Management, has seen Liam thrive on his Accounting Diploma and discover his passion for finance. Conal spoke about the importance of giving students the confidence to use their theory in real-life situations.
He said: '' Seeing students apply the theory learned on the course, out in the industry is great, as it allows the learning to go beyond the classroom.
''Liam had a passion for financial reconciliations whilst studying for his Accounting Diploma, which allowed him to choose the career that is right for him personally. The University Centre Rotherham has given him the knowledge and skill to be a fantastic success.
''Success stories like Liam's prove that if you have a goal, there is nothing to stop you from achieving it.''
 Click here to learn more about our Higher Education Accounting, Business and Management courses