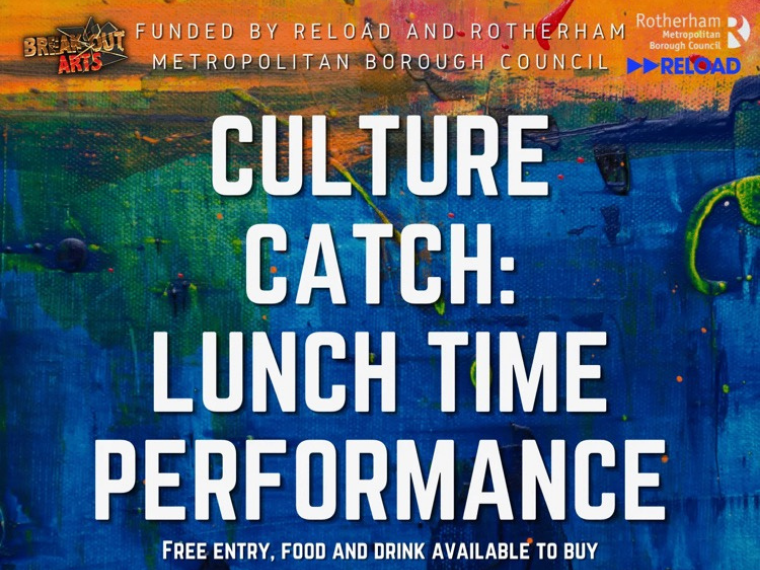 Local Performance: Graduates perform at Culture Catch with Breakout Arts
18 March 2022
Graduates from University Centre Rotherham are taking part in Culture Catch, a menu of short art performances by Breakout Arts, and organised by our performing arts Programme Leader Karen Mulcahey.
Breakout Arts is a local performing arts group, set up by Karen, which aims to give our graduates a direct path in to industry and encourage artists and the public to support local venues. Rotherham council provided funding to the group to perform within the local community, which they have used to plan Culture Catch.
Culture Catch is a 30-minute performance with a mixed menu of arts at Hygge Café, a supporter of the Charity RISE who offer help to survivors and victims of Domestic abuse. The performance will take place on the 22nd of March at 1:45pm – 2:45pm, and will feature graduates who studied at University Centre Rotherham.
Benedict Fitzgerald graduated from University Centre Rotherham with a first in Theatre, Acting and Performance two years ago, and will perform acoustic music at the event. He has also featured in Breakout Arts' Macbeth, which was performed in local schools.
Benedict described the importance of having local opportunities for when you graduate.
He said: ''Breakout Arts gave me the chance to develop my career within the industry as soon as I left University, which is fantastic as like any young performer I was eager to get started.
''Rotherham's art scene is fantastic and hosts plenty of local venues, and it is important to keep supporting the community through performance.
''I am grateful for University Centre Rotherham beginning my amazing career journey.''
Karen Mulcahey stated how great it is to see our graduates step out in to industry and be extremely successful.
She said: ''Rotherham's local art scene is building and at the University Centre Rotherham, we aim to give our students connections and experiences and show graduates something to aspire to in the industry. Breakout arts can give them real world paid experiences after University.''
''Breakout Arts is embedded in the community and enables young artists to boost the local economy.
''University Centre Rotherham is fantastic as it is just the start for our graduates, as we offer direct pathways into industry in all of the courses we offer.''
To find out more about our performance degrees, click here
To find out more about Breakout Arts, click here